Downton Abbey: A New Era
A wedding like no other! Imagine taking yourself back in time to 1928 and creating the stunning bridal flowers for the muchly-anticipated Downtown Abbey film.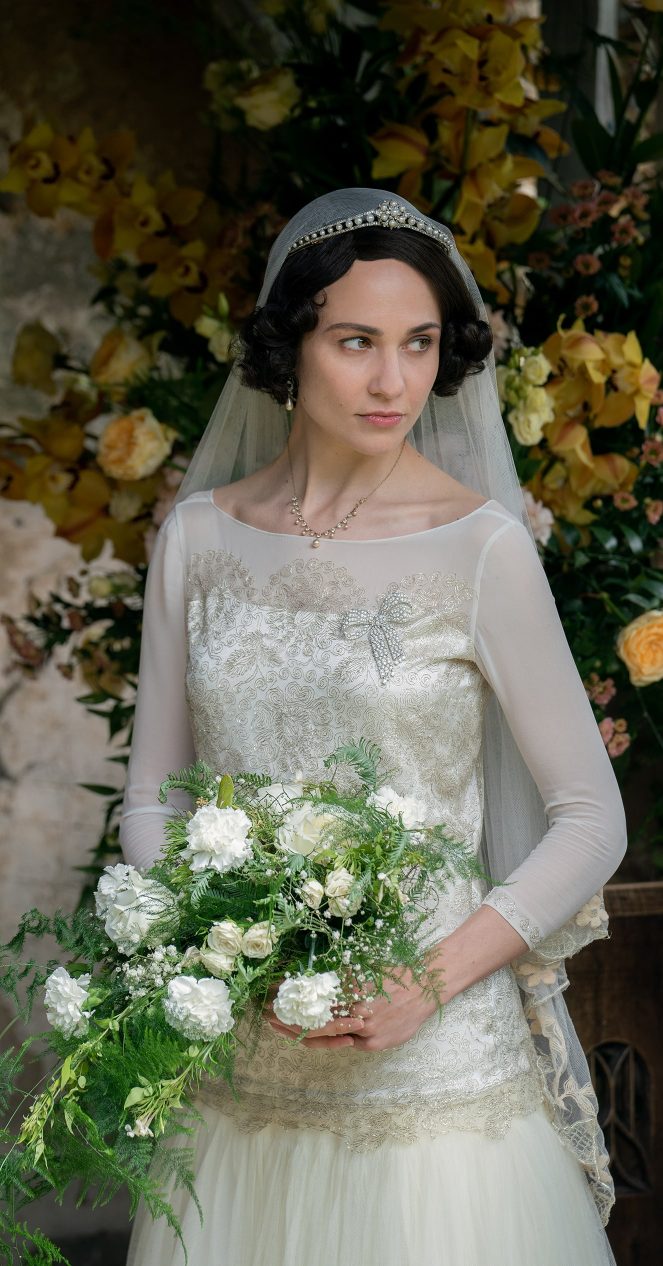 As we come out of what has been a 'strange' time for us in the floristry world due to the pandemic how better to bounce back then to be asked to work with the art and costume department creating the bridal flowers for the new Downtown Abbey film.
The wedding of Chauffeur Tom Branson and the maid Lucy Smith, getting married at Highclere Castle provided me with an opportunity like no other. I took inspiration from my own grandmothers wedding and vintage floristry trends and techniques to create and array of beautiful bouquets, hair flowers and buttonholes.
An abundance of ferns and flowering jasmine trails were designed to create lush and cascading bouquets. Due to the filming taking place over a number of days we used some preserved flowers to keep them looking on point and fresh and even re-creating bouquets to ensure they looked freshly picked (especially under hot filming lights).
A real career highlight for me and one I would love to create for some 'real' brides soon who love the vintage wedding look!